Skip Young – Waldorf MD Realtor, Veteran, Re/max 100, Caruso Homes
Rising home prices in Waldorf MD have many concerned that the average family will no longer be able to afford the most precious piece of the American Dream – their own home.
However, it is not just the price of a Waldorf MD home that determines its affordability. The monthly cost of a home is determined by the price and the interest rate on the mortgage used to purchase it.
Today, mortgage interest rates stand at about 4.5%. The average annual mortgage interest rate from 1985 to 2000 was almost double that number, at 8.92%. When comparing affordability of homeownership over the decades, we must also realize that incomes have increased.
This is why most indexes use the percentage of median income required to make monthly mortgage payments on a typical home as the point of comparison.
Zillow recently released a report comparing home affordability over the decades using this formula. The report revealed that, though homes are less affordable this year than last year, they are more affordable today (17.1%) than they were between 1985-2000 (21%). Additionally, homes are more affordable now than at the peak of the housing bubble in 2006 (25.4%). Here is a chart of these findings: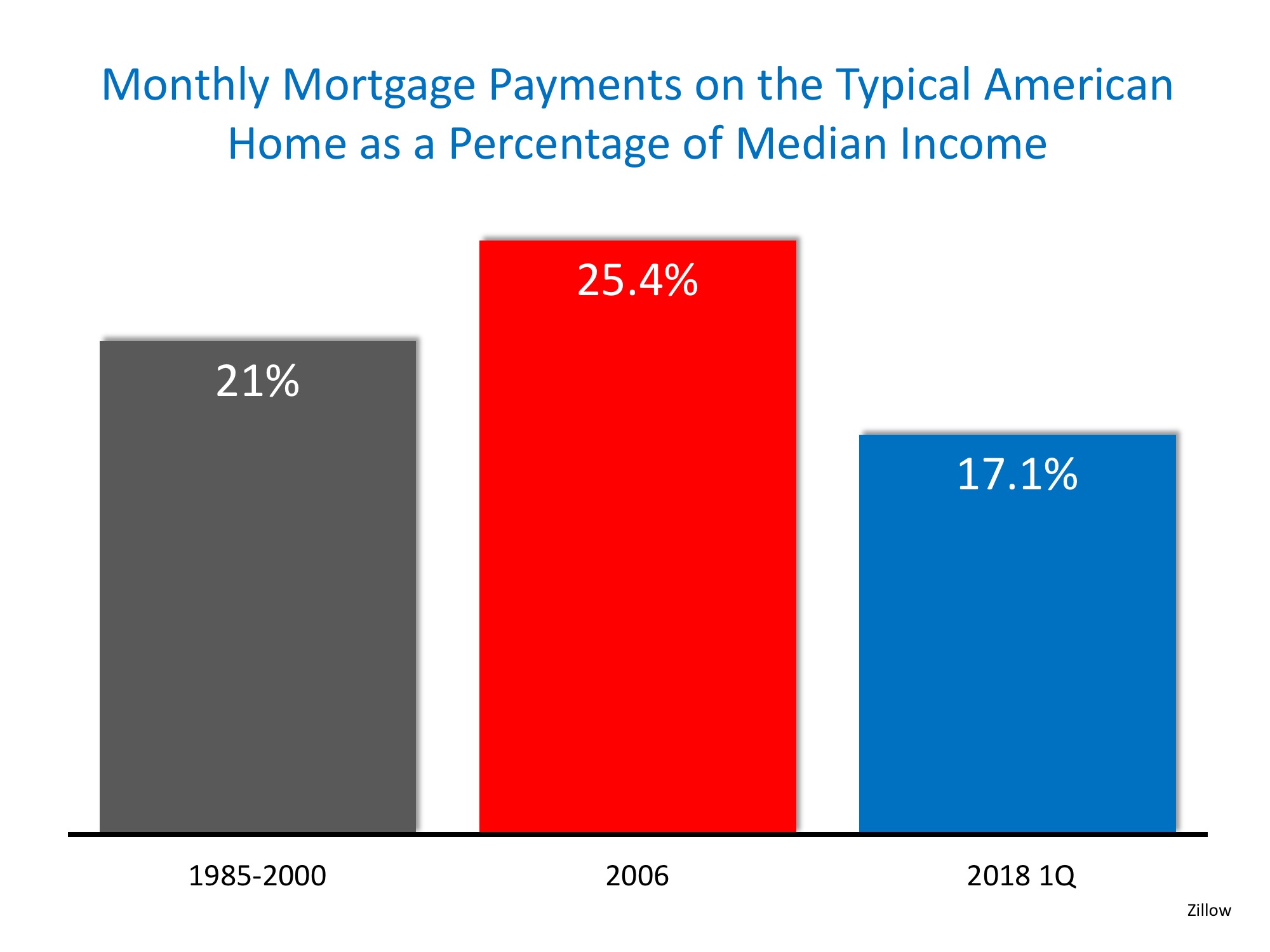 What will happen when mortgage interest rates rise to the Waldorf MD Real Estate Market?
Most experts think that the mortgage interest rate will increase to about 5% by year's end. How will that impact affordability? Zillow also covered this in their report: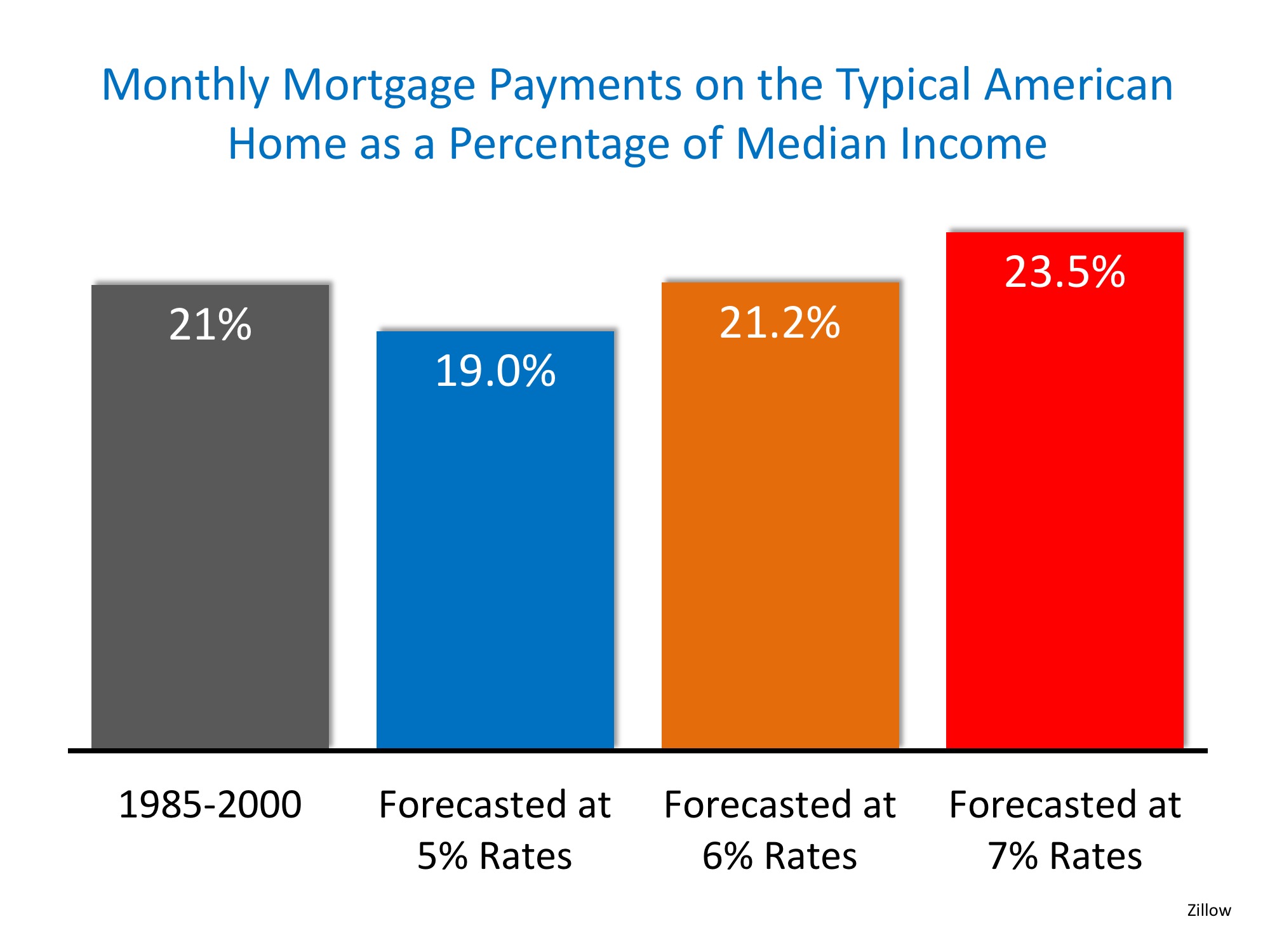 Rates would need to approach 6% before homes became less affordable than they had been historically.
Bottom Line
ThoughWaldorf MD homes are less affordable today than they were last year, they are still a great purchase while interest rates are below the 6% mark.
Hire Skip Young Realtor for your Military move!
Military Family
Skip Young Being very fortunate enough to have a father in the Navy who was stationed in Hawaii for 18 years, I was able to grow up as a military child with only two duty stations. After leaving Hawaii's Barbers Point, our PCS was to San Diego. After Skip Youngs father's retirement from the Navy my father decided to return back home to the state of Maryland. I was taught the disciplines of a Military Son. If your reading my Bio here you will understand.
I myself then signed up for the Army because I knew in my heart serving my country was the first step in manhood. I left Baltimore MEPS and headed for Fort. Benning GA. Infantry training began, then Airborne school and then Ranger Indoctrination Program RIP. Yes this was the Black Berets that came and got me from graduation of Airborne school. The rest of the story is I ended up at 1st Ranger Battalion at Hunter Army Airfield. I can go no further than this at this point. I served my country from 91 -94.
While in Ranger Battalion I was trained on Motorcycles during Airfield Seizures, I had taken my bike for training at Ft. Stewart GA  where a POV pulled out in front of me. I was then removed from Battalion and took up duties on base that would allow the repairs to my knee to heal. Jobs such as maintaining the Gym, Hunter Army Airfield Reporter, and my final job was to drive General DeFransisco I performed duties on Hunter Army Airfield just like a Ranger would and it showed.
I returned to my home state of the Hawaii and was assigned to the 25th Infantry Division while there I served out my term and received a disability rating and returned home to Maryland.
I first got into Real Estate at the same time I opened my first Wireless store. Early 2000's was great for Real Estate and a great way to learn quickly like a Ranger would. Since there was boom in the Real Estate market as a Realtor I sold 60 homes that grossed over 12.5 Million. This won an award for Rookie of the year in Calvert County MD. My success has continued ever since. I have since received a degree in Information Technology since he Real Estate Market has changed to a digital and internet based platform.
Currently I am a Realtor working at Remax 100 in White Plains MD. To help move Active and Veteran Military persons I have been certified as a Certified Military Relocator. To assist in making your transition as smooth as possible. Being an Elite Solider, there are times when I would just have to leave for deployment. In this situation you need someone you can trust and understand the security that comes along with the job. Your job title is not a factor to me, the factor is making sure you home is secure, on sale, for rent, investments protected and someone is keeping an eye on your property while you are serving your country. We work in a world where things move very fast, you need a Realtor that can handle the pressure of what pressure you experience everyday in military life.
Certified Military Relocator Maryland – Skip Young
To get in touch with Skip Young and have myself personally work for you in your PCS transition please fill out the form bellow or give me ca call and I will get right on your Maryland House Purchase, Sale or Rental. Currently working in the surrounding area's of Patuxent Naval Base PAX River, Andrews Air Force Base, Fort Meade and Indian Head Naval Base.
If you are planning on buying and/or selling a Waldorf MD home this year, let Waldorf MD Relator Skip Young get together to help you navigate the conditions in our Southern Maryland market and set you up for success. Covering Charles County, St. Mary's County, Anne Arundel County, Prince Georges County and Calvert County.
3055 Mill Hill Road Waldorf, MD 20603 $392,400
If you are looking to Buy a Home in Southern Maryland, hire a Southern Maryland Realtor to help you find the Home you are looking for. In either Charles County, St. Mary's County, Prince Georges County, Calvert County or Anne Arundel County, Finding and Hiring a local Realtor will help you find the right home for the right price. If its New Construction you need, your local Maryland Realtor can help you find the right Community or even find the right On Your Lot with Caruso Homes to build your Luxury Dream Home. What is your house value. Home value comes from the sales of other properties in your community that have sold over the last 6 months. When your house is prepared to go on the market, the value is calculated by Bedrooms, Bathrooms, Square Footage, Garage and Basement. Location also plays a part in the value of your home. If your in a good location, close to shopping, in a great school district, this will attract more potential buyers to your home. Making the home value much higher and also opening up the possibility of selling your home much faster. Taking also into the factor that when buying a New Luxury home from Caruso Home – On Your Lot, you have the opportunity to get your new home built for less than regular market value. Always give New Construction of your purchase a chance to see if you have the 7 – 9 months of build time. Caruso Homes also has communities all around Maryland that have homes that are 30 – 45 days out for you to purchase as well. Buying new will give you the value and equity to grow in your investment.
Please leave a message below and I will return your homes valuation, time to sell on the market and any other information on your neighborhood statistics.
Sorry we are experiencing system issues. Please try again.
Skip Young Realtor
is rated 5 stars on Google based on 3 reviews
Remax 100
10665 Stanhaven Place Suite 300
White Plains, MD 20695
(301) 535-8510
Mon-Sat 8am – 6pm
Skip Young | Caruso Homes | On Your Lot Division
Maryland Homes For Sale
Infographic by KCM Crew
Buying or Selling Real Estate in Maryland, Servicing these area's.
Bowie, Waldorf, Coltons Point, Bryantown, Barstow, Solomons, Mechanicsville, Fort Washington, Brandywine, Oxon Hill, Annapolis, Aquasco, Dameron, Welcome, Cobb Island, Helen, Issue, Lexington Park, Hughesville, Lusby, Lothian, Temple Hills, Morganza, Callaway, Cheltenham, Piney Point, Port Tobacco, Bel Alton, Faulkner, White Plains, Pomfret, Benedict, Huntingtown, Marbury, Churchton, Greenbelt, Edgewater, Dowell, Port Republic, Ridge, Scotland, Clinton, Hollywood, Saint Inigoes, Prince Frederick, Bushwood, Tall Timbers, Odenton, Clements, Bryans Road, Valley Lee, Chesapeake Beach, Broomes Island, Leonardtown, Patuxent River, Saint Marys City, North Beach, Rock Point, California, Saint Leonard, Indian Head, Gambrills, Davidsonville, Crofton, Chaptico, La Plata, Mayo, Charlotte Hall, West River, Dunkirk, Deale, Abell, Owings, Nanjemoy, Park Hall, Harwood, Compton, Great Mills, Ironsides, Loveville, Sunderland, Tracys Landing, Mount Victoria, Drayden, Shady Side, Avenue
Sorry we are experiencing system issues. Please try again.